Epigenetics and Withdrawal
Drug and alcohol addiction is a serious problem that affects families, communities, and society as a whole. Certain genetic, social, and environmental factors make some individuals more likely to develop addictions than others. Specifically, how genetics and environmental factors interact indicates the importance of epigenetics.
Epigenetics can be defined as studying how behaviors and environmental factors impact how your genes function. Unlike genetic changes, epigenetic alterations are reversible and have been found to occur in reaction to substance abuse.  In other words, research indicates there is a link between epigenetics and substance abuse and withdrawal. Specifically, the study seeks to understand whether epigenetics is an influencing factor, or rather a response, an individual developing a substance addiction. Here's what you need to know about the connection between epigenetics and drug withdrawal.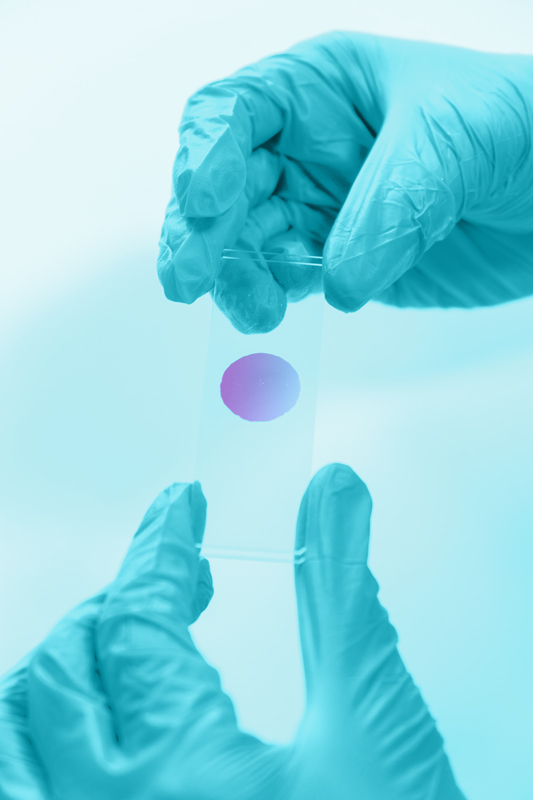 How To Prevent Drug Withdrawal
The symptoms associated with drug withdrawal can be scary and exceedingly painful. Luckily, there are methods to help alleviate the pain and potential complications related to withdrawal. First, people who are addicted to short-acting opioids, including heroin, can be prescribed certain medications to relieve symptoms and help alleviate drug cravings. Methadone is a medication commonly prescribed by physicians as part of a drug detox problem to help wean users off drugs.
Those who are dependent on certain prescription drugs like benzodiazepines can be slowly tapered off the substance to help eliminate withdrawal symptoms. Tapering occurs when you gradually stop using a particular mediation under the supervision of a doctor. Tapering can be a helpful tool to avoid severe withdrawal symptoms but may not be the best way to address your addiction. Always consult with a physician regarding your specific situation.
How Epigenetics and Addiction are Linked
As previously mentioned, both environmental and genetic elements play a factor in the development of specific addictions. Recent medical studies suggest that substance exposure can lead to changes in genes. Specifically, epigenetic mechanisms such as protein modifications have been linked to associated phenotypes of drug and alcohol addictions.
For example, researchers have found that abusing drugs or alcohol can permanently mark your genes. This mark triggers the production of specific harmful proteins within the body. These proteins can cause individuals to display drug-seeking behaviors, leading them to crave even more drugs. Identifying the relationship between these genes and addictive behaviors can be used to discover new effective interventions for addiction treatment. Further research is being conducted to find out more about this relationship and how it can develop new addiction treatment options.
 Epigenetics and Addiction Interventions
Through recent research, doctors have found extensive variability in how drug users respond to treatment and interventions. Those different responses can be partially attributed to genetics. Genes have a massive impact on how many receptors the average person has in their brain, how quickly they metabolize drugs and how they respond to various medications. Learning more about the connection between addiction and genetics can do a lot to help advance science and treatment medications.
As research continues to expand, the medical community will develop new addiction treatments directed at specific targets in the brain. Essentially, medications can be tailored to each patient and how their genes and medical condition are connected. This tailoring process may eventually indicate better medical outcomes for those with addiction issues. By having information on a person's genetics, doctors can better match users with the best treatments and medications while avoiding potentially dangerous drug interactions.
Work With an Addiction and Withdrawal Expert
Are you or a family member struggling with drug or alcohol addiction? You do not have to suffer in silence any longer. Don't fight withdrawal symptoms alone. Clean Recovery Centers can help. Located in central Florida, we provide many treatment options for alcohol and drug addiction. We offer services including medical detox, residential treatment, mental health services, overnight supervision, intensive outpatient support, and community housing options. We offer medical and psychiatric care at any stage of the alcohol or drug withdrawal process. Don't wait any longer to get the help you need. Contact Clean Recovery Centers right now to learn more about our treatment options.
Sources:
https://www.drugabuse.gov/publications/drugfacts/genetics-epigenetics-addiction
https://www.verywellmind.com/what-is-withdrawal-how-long-does-it-last-63036
https://www.quantamagazine.org/the-epigenetic-secrets-behind-dopamine-drug-addiction-and-depression-20201027/