Get Clean! Call us today!
1 (888) 330-2532
You worked hard and your dedication paid off as you started your new career in nursing. But getting your dream job at the start of a pandemic was less than ideal. The flood of patients coding was exhausting, and suiting up for isolation every day became overwhelming. Each day you watched as patients would pour in, their families unable to be with them in their final moments. Hearing their cries of anguish was heart-wrenching, but you continued on. Every night you would come home and pour a drink – or four – until you were numb enough to sleep. But the pandemic didn't let up, and before you knew it you found yourself drinking before work. 
Your supervisor noticed you nodding off leaning against the hallway wall, and she could smell the alcohol on your breath. The days were blurry; you can't remember when you started or stopped drinking. She sends you home and sets up a disciplinary hearing in the coming week. Is your career over before it had the chance to begin?
According to the National Library of Medicine, it is estimated that between 2%-10% of nurses are managing substance dependency, while 14%-20% are misusing substances. In Hillsborough County, residents answered that mental health and ease of access to healthcare are the top two areas needing improvement, and substance use is number four. At Clean Recovery Centers, not only are we bridging the gap of substance use disorder treatment in the community, but we are also providing resources and treatment for circumstances such as medical professionals. Our facility is equipped to treat nurses in compliance with the Florida Department of Health and the Intervention Project for Nurses (IPN) as well as other healthcare professionals under the Professionals Resource Network (PRN).
What is the IPN Program?
Developed in 1983, the Intervention Project for Nurses (IPN) was implemented to ensure the public health and safety of patients in professional care. The program provides education, monitoring, and support to nurses in Florida who are managing a substance use disorder or a mental/psychiatric condition. Before the program, those who received disciplinary action for the above conditions were reprimanded and typically lost their license or career. With the IPN program, the goal is to help nurses address their mental health or substance use to return to the workforce.
What is the PRN Program?
The Professionals Resource Network (PRN) encompasses the medical professions covered by the Florida Department of Health and the Department of Business and Professional Regulation. The PRN program oversees the IPN and the Impaired Practitioner Programs (IPP). Some professions that can receive assistance through the PRN include:
Therapists
Dentists
Optometrists
EMTs
Chiropractors
Physical Therapists
Respiratory Technicians
Pharmacists
Athletic Trainers
Many more technicians and professions
What Treatment Options Are Available in Tampa, FL?
Seeking substance use disorder treatment as a nurse can feel overwhelming. Many medical professionals such as EMTs, doctors, nurses, and first responders have seen the detrimental effects of the opioid crisis and substance misuse in general. At Clean Recovery Centers, we understand that addiction can affect anyone, no matter their profession. Our program is uniquely designed to address all aspects of substance use and mental health, utilizing a three-phase approach no other facility has. All clients will be given an individual assessment to create a plan for treatment and recovery.
Phase One, Preparation – Detox and Residential I
In preparation, the first step is usually a medically monitored detox. For those who use alcohol, opioids, or benzodiazepines, this is where treatment begins. Once detox is complete, clients transition to a residential I stay. This is monitored 24/7 with a structured schedule including therapy, wellness programming, and skill-building classes. Housing and meals are provided at this time.
Phase Two, Action – Day/Night Treatment and Inpatient Mental Health
In action, the real work begins to rediscover yourself. Those on the substance use disorder track can live in community housing, but it is not a requirement at this time. Services are typically 30 hours per week and entail group, individual, and family therapy to dive into the root causes of addiction – experiential processes, defense mechanism identification, belief system exploration, and symbolic integration.
If a mental health condition is diagnosed during treatment, or if it's the main focus, a residential II path is an option. Clients will stay onsite and meals are provided during this time. Trauma resolution therapy, identity reconstruction therapy, cognitive self-management techniques, and personal growth development strategies are the main components of the mental health treatment path.
Phase Three, Maintenance – Outpatient Rehab and Alumni
In maintenance, outpatient services and alumni programming are the final components of treatment. In our intensive outpatient program, or IOP, the client can choose to reside in a 24/7 monitored transitional living onsite, in sober living, or at home. The program is 9 hours per week minimum and continues with individual counseling. Outpatient is for those living at home or in sober living off-site and is 2 hours per week. Both services build on the skills learned in inpatient treatment and therapies to continue on the path to living substance-free.
The alumni program actively engages with past attendees through video meetings, events, and the alumni Facebook page. Our clients never have to feel alone, and always have a group to reach out to in times of need.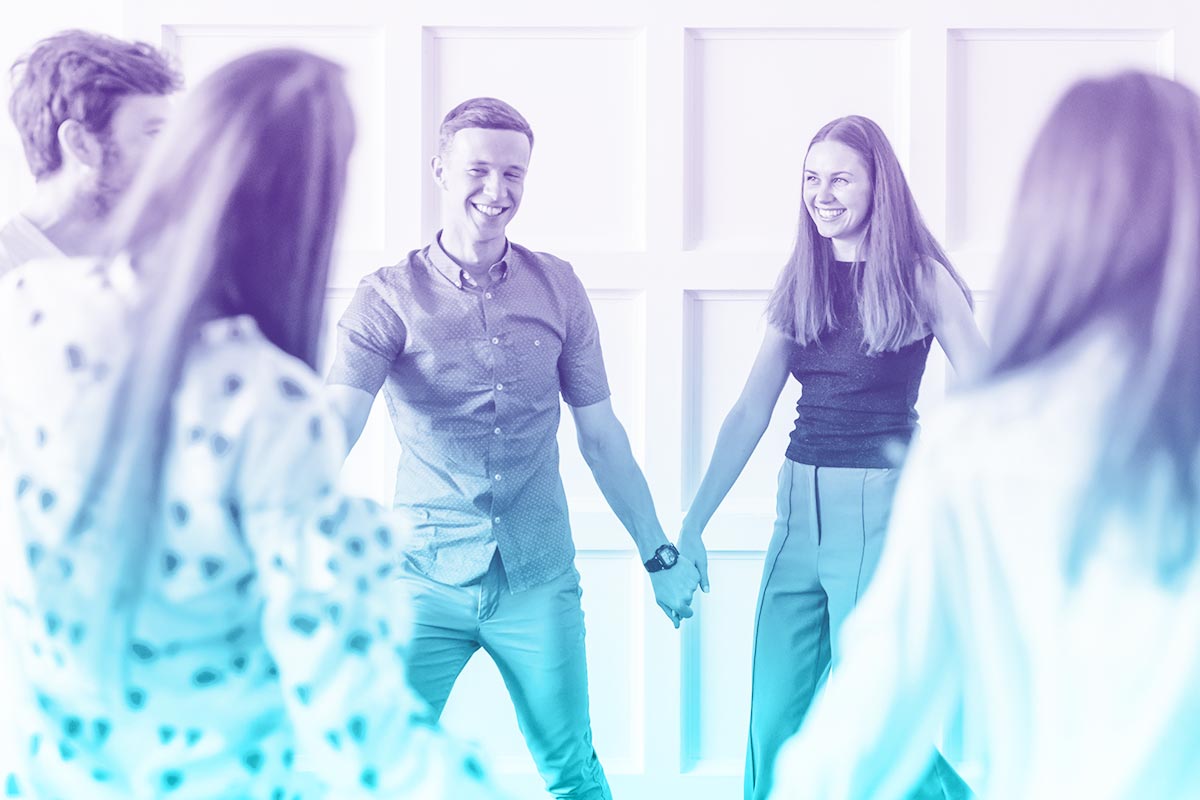 What to Expect in Treatment at Clean Recovery Centers
At Clean Recovery Centers, you can expect to be surrounded by dedicated and caring staff as well as peers who have similar stories and experiences. The program is built around our goal: to help our clients get clean, live clean, and stay clean. We pride ourselves in providing a family-like environment, certified housing through the Florida Association of Recovery Residences (FARR), and meal plans that promote healthy habits. Your only job is to focus on yourself, your healing, and your recovery.
How Long Until I Can Return to Work?
The IPN program is individually based, and the exact time frame varies by person. Once treatment is complete and a monitoring contract is set up, it is possible to return to work as long as the treatment provider deems it okay. Evaluations done throughout the process can give more specifics on return-to-work policies.
The PRN program is similar to the IPN but involves more professions on different levels. However, the same individual treatment is given, and there is no guaranteed return to work-timeline. Every person is different and will require more or less time before getting back into the field.
Dangers of Substance Use in the Medical Workplace
Being a nurse requires mental focus to make split-second decisions, choose the correct medications, and track details about each patient and their condition. Substances work by altering the mind, making focus difficult and sometimes impossible. When patients are in the hands of an impaired nurse, the likelihood of an accident is inevitable. Switching medications, forgetting symptoms, or making a poor decision all have consequences that may result in losing a patient altogether.
Some patients can become combative in an instant, and being impaired slows reaction times. This can lead to injuries, disease from needle sticks, and even permanent damage to the body. Being in a healthy state of mind is vital for nurses to not only care for their patients but for themselves as well.
Getting Help for Substance Use Disorder as a Nurse or other Medical Professional
Being a nurse can be stressful, demanding, and draining both physically and mentally, but the rewards of helping people and saving lives make it worth it. When the stress begins to outweigh the rewards, turning to substances to cope can happen. Dependency changes the way you think, and before you know it you are showing up to work impaired. Thanks to the IPN program, you can get the help you need to not only keep your career but to better your life.
For those who are medical professionals, such as dentists, podiatrists, or optometrists, having the PRN program in place ensures the right help is given while planning the return to career work. Substance use disorder was never a goal in your career path, but being able to receive effective treatment with goals and life skills can be the bridge to a healthier lifestyle.
If you or someone you love is a medical professional and is managing a substance use disorder, Clean Recovery Centers is here to help. Our program follows all guidelines placed by the IPN and PRN and works with them to get you back on track and back to saving lives. We have locations along the Suncoast, and a certified rapid-resolution therapist at each site to help work through trauma. Call us today at (888) 330-2532 to learn more about our program offerings.
FAQs
Who can report to the IPN?
Any person who suspects impairment of a nurse on the job can report it to the Department of Health or the IPN.
How long is the treatment for those in an IPN program?
IPN programs are individually based, but each nurse can expect to go through an initial referral call, consultation, evaluation, treatment, and 2-5 years of continued monitoring.
How much does an IPN program cost?
Nurses are charged a $50 fee for courses they complete on the IPN. All third-party treatments and associated monitoring costs are to be paid by the nurse enrolled in the program.
Will I lose my nursing license if I don't agree with the IPN program?
If a licensed nurse refuses to participate in the IPN program or discontinues progress when already enrolled, disciplinary action will ensue. This can result in the loss of the nursing license.
Sources:
https://www.ncbi.nlm.nih.gov/pmc/articles/PMC6472925/
https://hillsborough.floridahealth.gov/programs-and-services/community-health-planning-statistics/status-reports/_documents/hillsborough-cha-updated-07-2021.pdf
https://www.ncbi.nlm.nih.gov/pmc/articles/PMC6472925/
https://hillsborough.floridahealth.gov/programs-and-services/community-health-planning-statistics/status-reports/_documents/hillsborough-cha-updated-07-2021.pdf
https://www.ipnfl.org/about/#:~:text=IPN%20is%20one%20of%20Florida's,disorders%2C%20psychiatric%20and%20physical%20conditions