Get Clean! Call us today!
1 (888) 330-2532
Fentanyl Addiction Treatment
For those who use illicit substances, fentanyl is usually not the first thing that comes to mind. That's because when they are purchasing things like heroin, Xanax, or cocaine, they assume that is what they are getting. Little do they know that dealers use fentanyl to "cut" these other drugs to make their supply last longer. Before the user knows it, they are needing stronger substances in order to achieve the same high. Now, the dangers of fentanyl and addiction are right on their heels.
The opioid crisis in Florida has been a prevalent news topic for over a decade. Since 2020, the overdose death rate involving opioids has seen an increase, with synthetic opioids causing 80% of all opioid deaths. Clean Recovery Centers has a full opioid use disorder treatment program that can specifically address your fentanyl use and steer you on the path to get clean, live clean, and stay clean.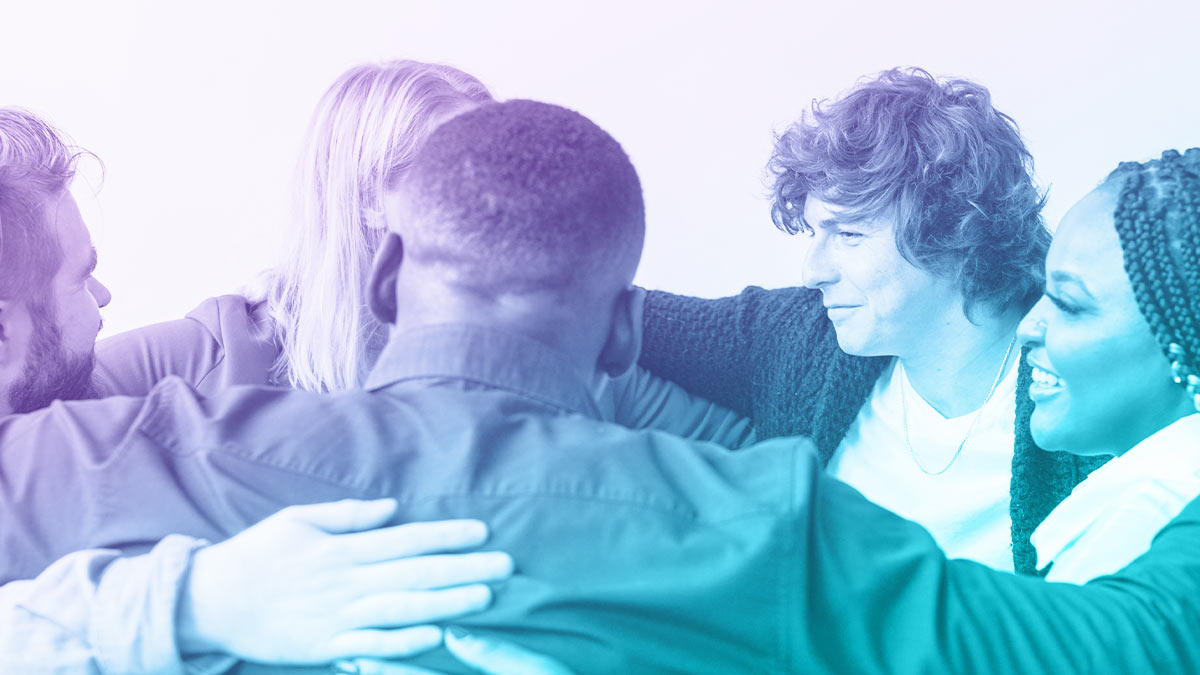 What is Fentanyl?
Fentanyl is a synthetic opioid that is used for pain and anesthesia. It is 100 times more potent than morphine and 50 times more potent than heroin. It can be sniffed, smoked, or taken by pill or patch. Fentanyl has gained a lot of popularity by being mixed with other substances such as heroin or painkillers. Common effects of fentanyl use include:
Relaxation
Euphoria
Pain relief
Sedation
Similar to heroin, fentanyl causes a rush of pleasure as it binds to opioid receptors in the brain. This feeling is what makes fentanyl so addicting but also dangerous. The areas of the brain it binds to control pleasure, pain, heart rate, and breathing.
How is Fentanyl Administered?
In a medical setting, fentanyl is typically administered by injection or through an IV. There are patches and nasal sprays also available. When found on the streets, fentanyl comes in a powder, liquid, or pill that can easily be added to other substances. These can be taken orally, injected, or sniffed/snorted.
Why Is Fentanyl So Dangerous?
With fentanyl being the most potent opioid and dealers not knowing the proper dosage, overdosing on fentanyl can happen before the person even knows they have taken it. Dealers tend to mix fentanyl with other substances to make their inventory last longer and to produce a better "high." This keeps customers coming back even when they don't know their substance was mixed with fentanyl.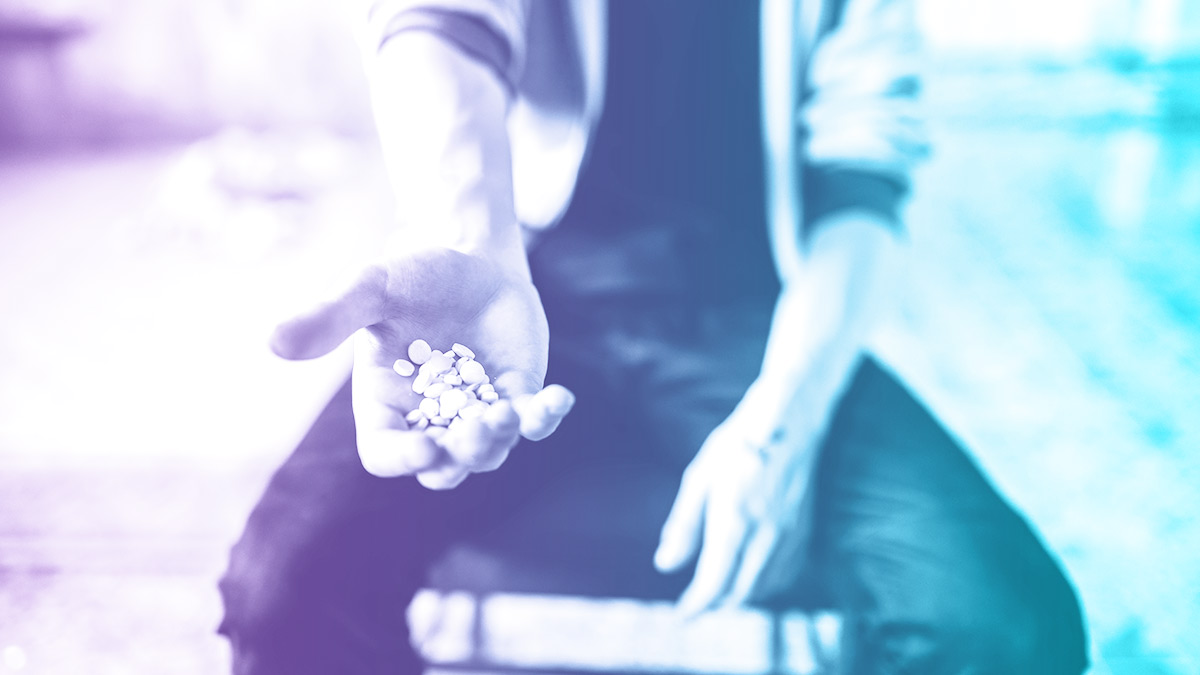 This is how a fentanyl overdose can occur at any time. It only takes a small amount of fentanyl to overdose especially when other substances are involved. Clean Recovery Centers works with each client to help them understand how fentanyl is working within their body and provides evidence-based therapy to build the foundation for a lasting recovery.
How To Know If You Need Treatment for Fentanyl Addiction
If your use of fentanyl is causing negative effects in your everyday life, it is time to talk about fentanyl addiction treatment. Some of the mental side effects of long-term fentanyl use include:
Anxiety
Depression
Withdrawing from family and friends
Avoiding social situations
Paranoia
Not only are the mental side effects draining, but the physical wear of fentanyl use on the body also takes a toll.
Nausea/vomiting
Constipation/diarrhea
Insomnia
Joint and muscle pain
Slowed or disrupted heart rhythm
If you or someone you love is experiencing any of these symptoms, it is time to discuss treatment for fentanyl addiction. Clean Recovery Centers is here to provide quality treatment in a family-like environment that will give you the tools and support needed for successful recovery.
Treatment Options for Fentanyl Use Disorder
At Clean Recovery Centers, we have a unique three-phase program to treat fentanyl use disorder. Our facilities have licensed therapists and highly trained clinicians to provide the best overall care. We are the only facility in the area using rapid-resolution therapy (RRT), which helps identify and resolve past traumas.
Fentanyl Detoxification
The first phase of treatment is called preparation. This includes a 24-hour detoxification period monitored around the clock medically and with emotional support. Detoxing from opioids such as fentanyl can be dangerous as withdrawal symptoms can become fatal. We offer medication-assisted treatment during this time to ensure the safety and well-being of the individual while going through this uncomfortable process.
Residential / Inpatient Rehab Services
There are two stages to our residential treatment program.
Residential I – This is part of the preparation phase of the treatment program. Individuals are in a 24-hour, 7-days-a-week, live-in environment. Medical support is available if needed, but the main focus is on individual therapy, group therapy, and family therapy. The length of stay in this treatment phase is 3-4 weeks.
Residential II – This is where the transition to phase two happens. Phase two is called action, where individuals confront where the addiction started and prepares them for independent recovery. At Clean Recovery Centers, this step is referred to as Day/Night Treatment, or DNT. While most clients choose to live in community housing on-site for this phase, it is not required. The program is a minimum of 30 hours of services per week. The four main focuses of DNT include experiential processes, defense mechanism identification, belief system exploration, and symbolic integration. All of these components are to help transition core beliefs and develop balance to a clean life. This phase of treatment typically lasts 2-3 weeks.
Mental Health – For those who have been diagnosed with a mental health condition during phase one, the treatment path can change to accommodate those needs first. Clients go into a residential II setting after detox and receive specific treatment for their diagnosis as well as education and medication management.
Outpatient Rehab Services
Phase Three of the treatment process is called maintenance. At Clean Recovery Centers, we have two versions of outpatient services, intensive outpatient and outpatient. For intensive outpatient, or IOP, the client can choose to reside in a 24/7 monitored transitional living on-site, in sober living, or at home. The program is 9 hours per week minimum and continues with individual counseling. Outpatient is for those living at home or in sober living off-site and is 2 hours per week. Both services build on the skills learned in inpatient treatment and therapies to continue on the path to living fentanyl free. The length of stay for phase three is around 6-8 weeks.
What to Expect in Fentanyl Rehab
Withdrawal from fentanyl can be uncomfortable and life-threatening if not done with the proper care. Symptoms of withdrawal can include:
Restlessness or sleep problems
Vomiting or diarrhea
Cold sweats or goosebumps
Muscle and bone pain which may become severe
Uncontrollable leg movements
Cravings
At Clean Recovery Centers, we understand the difficulties of withdrawal and monitor all clients medically and emotionally. We use medication and therapy to start the journey of recovery safely and effectively.
What to Expect in Fentanyl Rehab
If you or someone you love is managing a fentanyl use disorder, Clean Recovery Centers is here to help. Our three-phase program utilizes evidence-based therapies that no other facility is using. Call us today at (888) 330-2532 to learn more about our treatment options or to schedule a tour of our facilities.
FAQs About Fentanyl Addiction Treatment
What drug is used to counter-interact with fentanyl overdose?
Naloxone is used to treat any opioid overdose including fentanyl.
What are the best treatments for fentanyl addiction?
Detox in a medical setting and residential treatments are the best ways to start addressing and treating fentanyl addiction.
How is fentanyl introduced into the body?
Fentanyl can be injected, snorted, or taken orally.