Kava is a depressant substance that produces a mild sedative effect on the user. Traditionally, people make it into a drink by adding cold water or coconut milk to the ground roots of a pepper plant called Piper methysticum.
Historically, this drink has longstanding cultural, ceremonial and medicinal uses in the Pacific Islands. In the 1990s, kava became popular in the United States in beverage and supplement forms due to its relaxing and intoxicating properties.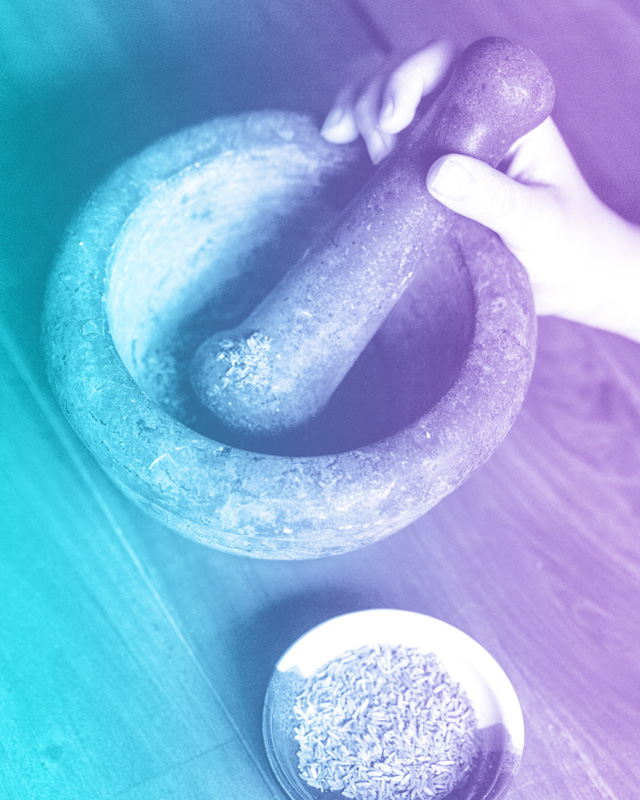 History of Kava
Piper methysticum grows throughout the Pacific Islands. Known by many different indigenous names within the Pacific region, it is commonly called kava outside of that area. The plant likely originated in Vanuatu, which has the most varieties of these plants. Centuries ago, ocean explorers brought it with them on their travels to other islands. As the kava plant spread throughout the islands, new varieties appeared, resulting in more than 100 kava cultivars today.
Ceremonial Uses
Drinking a kava beverage became a prominent part of ceremonial traditions in the Pacific islands, making it an important component of the area's cultural heritage. Each island has unique practices that involve this local substance. It is often present when making agreements, welcoming visitors or attending events like weddings or funerals.
People of the islands believe kava connects them with spiritual power, creating a direct way to bring divine energy to important events and ceremonies. Historically, community elders drank kava to get spiritual guidance from their ancestors. Locally, residents still consume traditional kava drinks both ceremonially and socially.
Kava Folklore
Many ancient tales, myths and rituals center around kava. In Hawaii, legend says it is the food of the gods, brought to the area by the divinities Kane and Kanaloa. In Tonga, they tell the tale of a couple who honored the King by sacrificing their daughter, Kava. Later, two plants began to grow on her grave. One was sugar cane. The second, they named kava after their daughter.
In Vanuatu, ancient lore relays the story of two orphans, a brother and a sister. After the sister died at the hands of a stranger, a kava plant grew from her grave. The young man was distraught and despondent, sitting at her graveside, mourning each day for a year. One day, he witnessed a mouse eat the plant's roots and die. Consumed with grief, he decided to eat them too. However, he did not die. He instead felt peaceful, released from the agony of his suffering.
In Fiji, legend tells the tale of the snake god, Degei. Degei raised two humans, teaching them how to live and maintain balance with nature. When the two were old enough to care for themselves, he gifted them two plants, vuga and kava, to give them a way to remain connected with the gods.
Many Names
Kava or kava kava is the Tongan name for the Piper methysticum plant. Some other island words for this root substance include:
'Awa in Hawaii
Ava in Somoa
Yaqona or grog in Fiji
Sakau in Pohnpei
Malok or malogu in Vanuatu
Wati in New Guinea
Characteristics of the Kava Plant
The kava plant is a tall, tropical, evergreen shrub belonging to the pepper family or Piperaceae. These plants grow an average of 6 feet in height, with heart-shaped leaves up to 10 inches in diameter. These large, yellow-green leaves grow densely on the branches. Greenish-white male flowers grow up to 6 inches long where the stem and branches meet. Female flowers are rare and do not produce fruit, making the propagation of the plant entirely dependent on humans.
Sources:
https://www.nccih.nih.gov/health/kava
https://www.sciencedirect.com/topics/agricultural-and-biological-sciences/piper-methysticum
https://www.poison.org/articles/kava
https://www.ncbi.nlm.nih.gov/pmc/articles/PMC4630875/
https://pubmed.ncbi.nlm.nih.gov/21437989/
https://entheology.com/kava-kava/food-of-the-gods-the-role-of-kava-in-hawaiian-myth-and-legend/
https://www.mountsinai.org/health-library/herb/kava-kava