What Are Post-Acute Withdrawal Symptoms (PAWS)?
Recovery from drug addiction can be a difficult process. Knowing what to expect can help you weather the symptoms and seek out the support you need during this critical stage. Acute withdrawal is the first stage, often involving several physical symptoms. Post-Acute Withdrawal Symptoms (PAWS) come afterwards. This second stage of addiction withdrawal can also include some physical symptoms. However, the major part of the struggle at this juncture will be with psychological and emotional issues.
Both acute withdrawal and PAWS happen because of altering brain chemistry. Taking drugs on regular basis disrupts brain chemistry. During recovery, the brain can take some time to adjust back to normal, causing a variety of physical and non-physical withdrawal symptoms. These can vary from person to person depending on individual physiology and the substance one is withdrawing from. However, for most people, post-acute withdrawal tends to have some common characteristics.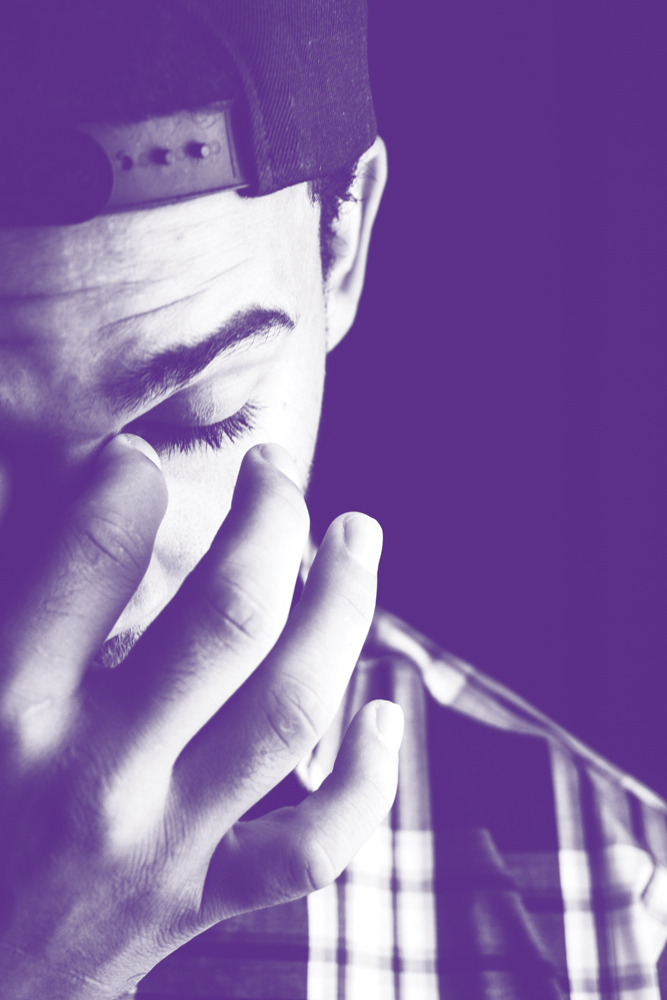 How Do Most People Experience PAWS?
The first thing to know about post-acute withdrawal is that you are in for the long haul. This stage typically continues for about two years, so be prepared for a sustained challenge. This type of withdrawal often comes in episodes. Some days you may feel fine; others, you may experience intense symptoms. This is a normal part of your recovery process.
Initially, after the first stage of acute withdrawal, post-acute symptoms can come and go rapidly. Later, as your system becomes more stable, you may experience long periods of no symptoms alternating with long symptomatic stretches. Episodes often last for a few days. Common symptoms include
Insomnia and/or poor sleep quality
Difficulty focusing
Mood swings
Fatigue
Apathy
Irritability
Anxiety
In the two years following the start of your recovery, these symptoms can arise suddenly after a long stretch of feeling as if you have returned to normal completely. Being prepared for this is key to getting through recovery successfully.
How Can You Deal With Post-Acute Symptoms?
Knowing what to expect is half the battle. The other is developing the right strategies. Focusing on the following approaches can help you handle the challenges of PAWS without damaging your progress:
Calibrate Your Expectations: One of the most counterproductive things people do is expecting too much too fast. Accept that you cannot hurry the recovery process. Doing so can reduce the frustration you may feel when dealing with intense PAWS.
Be Aware: It is important to identify non-physical withdrawal symptoms for what they are: a result of how your brain chemistry adapts to recovery. This can be hard to remember when you just feel as if you are being irrationally irritable or tired for no reason.
Get Enough Rest: Recovery can be hard. The symptoms you encounter during the second stage of addiction withdrawal can be exhausting. It is easier to figure out effective coping techniques when you take good care of yourself. Rather than just trying to push through symptoms, train yourself to recognize when you need to slow down.
Focus on Your Goals: It can be difficult to keep your eye on the long-term goal when dealing with continuing hurdles along the way. Preventing relapse is a major concern during recovery. People often relapse because they do get overwhelmed by post-acute withdrawal symptoms. Understanding this issue and planning how to handle it can alleviate the stress it causes.
The right resources and support are key to a successful recovery. In addition to developing your own understanding and approach to your symptoms, you may benefit from ongoing support from professionals who can help manage the intense psychological and emotional turmoil PAWS often brings.
At Clean Recovery Center, our professionals develop an individualized, evidence-based approach to treating addiction and managing recovery. To get more information about overcoming addiction, contact us online or call us at (888) 537-7130.