TikTok and Irresponsible Drug Promotion
Since its introduction in 2016, TikTok has become one of the most popular social media platforms for kids and teens around the world. According to the Pew Research Center, in fact, a stunning 48% of adults in the U.S. between the ages of 18 and 29 confirm that they use TikTok. With nearly half of all surveyed young people engaging with this platform, it's worth questioning what kind of media and messages they're being presented with. Unfortunately, the answer isn't always good — and in some cases, it's dangerous. Although TikTok's Community Guidelines strictly prohibit videos depicting or promoting drug use, an alarming trend has emerged, skirting these standards and glorifying drug abuse. Don't fall prey to the following TikTok trends that encourage casual drug use and abuse.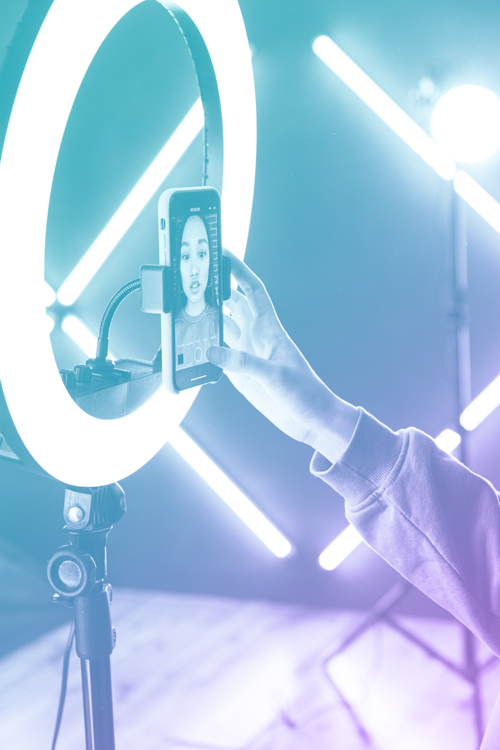 Get the Help You Need to Overcome Addiction
TikTok has normalized substance abuse and incentivized many young people to engage in potentially deadly activities. Unfortunately, though, substance abuse existed long before TikTok — and it will continue to exist long after TikTok, too. It's estimated that over 40 million people in the U.S. struggle with this problem, but only a fraction of those people get the help they need. If you're part of this group, you can break the cycle by reaching out and getting help. Clean Recovery Centers serves people in the Tampa, FL area who want to overcome addiction. Call us at (813) 548-5154 or reach out to us online to learn more.
Sources:
https://www.pewresearch.org/internet/2021/04/07/social-media-use-in-2021/
https://www.tiktok.com/community-guidelines?lang=en#32
https://www.forbes.com/sites/victoriaforster/2020/09/02/teen-dies-after-doing–tiktok-benadryl-challengeas-doctors-warn-of-dangers/?sh=718436c9f0db
https://www.healthline.com/health-news/benadryl-challenge-on-tiktok-is-dangerous-experts-say
https://www.vice.com/en/article/ep4eka/snifftok-drugs-tiktok-gen-z-mdma
https://abc13.com/fentanyl-laced-ecstasy-houston-drugs-southeast-texas-tablets-poisoning/10465547/
https://www.vice.com/en/article/7kbvnb/cocaine-tiktok-content-creators
https://www.cwla.org/cdc-see-increased-drug-overdose-fatalities-due-to-cocaine-and-fentanyl/
https://www.drugabuse.gov/publications/drugfacts/hallucinogens
https://www.the-sun.com/news/331805/tiktok-exposing-kids-as-young-as-8-to-ketamine-and-mdma-as-bragging-drug-videos-rife-on-dangerous-app/
https://www.washingtonpost.com/technology/2020/01/08/tiktok-revamps-content-rules-aiming-clear-up-which-videos-it-allows-or-blocks/
https://www.theguardian.com/society/2018/jul/26/class-a-drugs-return-in-popularity-to-levels-not-seen-for-10-years
https://archives.drugabuse.gov/blog/post/teens-drug-use-lower-ever-mostly
https://www.sciencedirect.com/science/article/abs/pii/S0376871621006426?dgcid=rss_sd_all
https://drugabuse.com/statistics-data/get-the-facts-substance-abuse/