Unique, Comprehensive Treatment For Drug & Alcohol Addiction
Get in Touch.
Are you or someone you love suffering from Addiction? Please, feel free to call us or fill out the form below and someone will be in touch within 24 hours.
THREE-PHASE APPROACH
Clean Recovery Centers developed this Three-Phase approach as a template for determining the path best suited to each individual client, while employing numerous leading-edge proven recovery techniques. At Clean Recovery Centers, we focus on the good within all of us, giving you the necessary tools to get, live, and stay clean.
DETOX
Clean Recovery Centers' detox and residential services provide an initial period during recovery where individuals focus on overcoming their physical dependence on alcohol or drugs.
Our mental health treatment focuses on the co-occurring mental health issues that often are left untreated in addiction recovery programs.
DNT with Community Housing
The goal of our Day/Night Treatment (DNT) with Community Housing Program is to prepare clients for IOP/OP Treatment and provide skills for lasting recovery.
IOP/OP Treatment
Intensive Outpatient (IOP) and Outpatient (OP) Treatment involve putting in to practice what has been learned and working towards a transition out of full time treatment. 
Life Skills
Life skills through Case Management teaches clients  practical necessities, setting them up for success in life and, therefore, sobriety.
WELLNESS PROGRAM
As part of our whole wellness approach, we provide services that improve our clients physical fitness and wellbeing during all phases of treatment.
FAMILY PROGRAM
Family is an essential component of a patient's ongoing recovery and seek to involve family members in the addiction treatment and recovery process.
TRANSITIONAL LIVING
Clean, safe and comfortable certified community housing for DNT, and transitional living for men and women in our IOP/OP recovery programs.
Clean Recovery Centers offer an effective Three-Phase approach that integrates leading edge clinical therapy into a highly powerful program aimed at permanent sobriety.
An addict will look at this program and see, right away, that it is very different from traditional recovery programs. There are no cookie-cutter solutions at Clean Recovery Centers. You are unique, and our clinicians will create a recovery road map specifically for your needs. Together we learn to live clean, healthy and productive lives by addressing core issues and building a strong foundation for permanent sobriety.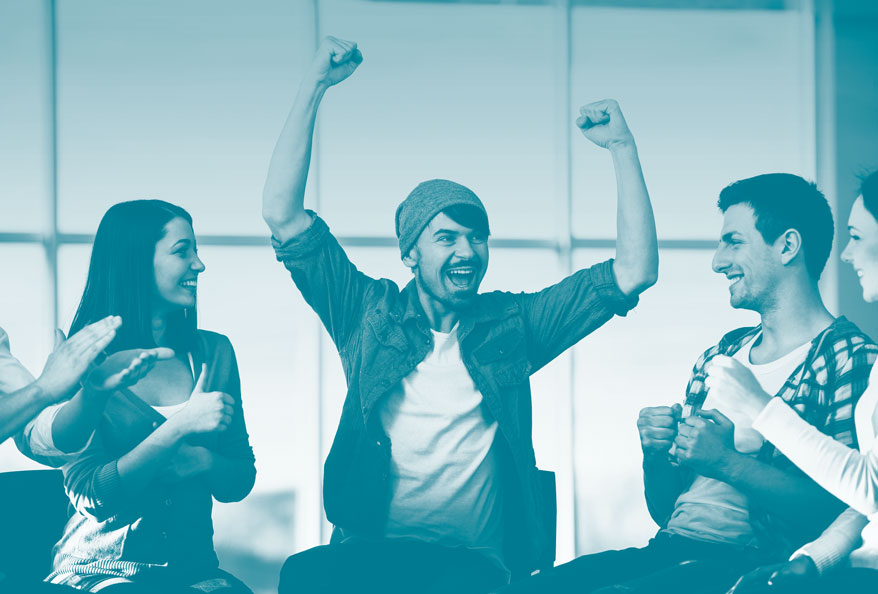 What Our Clients are Saying:
I 100 percent recommend Clean! The program is amazing and the only thing better is the staff they are beyond helpful through your recovery. I couldn't be more grateful to have found Clean they literally changed my life!
We turned to Clean Recovery and EVERY PERSON has been beyond professional, helpful, caring, understanding, compassionate, accepting, accommodating, and honestly concerned about the PATIENT…YOU GUYS ARE SAVING LIVES! THANK YOU FOR ALL YOU DO!
If making the decision to get help was the best decision I ever made, deciding to go to Clean Recovery has to be the second best. There is no way I could ever fully show my gratitude to them or their program. They gave me a second chance at life.
Get in Touch
1 (888) 330-2532
info@cleanrecoverycenters.com
Our Facilities
Corporate Offices
506 West Fletcher Avenue | Tampa, FL 33612
Tampa Recovery Center
508 West Fletcher Avenue | Tampa, FL 33612
New Port Richey Recovery Center
9270 Royal Palm Ave | New Port Richey, FL 34654
Sarasota Recovery Center
6000 Deacon Place | Sarasota, FL 34238
Largo Recovery Center
360 Clearwater Largo Road | Largo, FL 33770
Bradenton coming soon!
2401 60th St Ct W | Bradenton, FL 34209