Where There is Breath, there is Hope
I've lost several people in my life to addiction. Some were people I met in rehab who touched my heart with their vigor and love for life. I didn't stay in touch with them, but I followed them on social media. I would see their rise and I would see their descent. I imagine this is how many of the people I went through rehab with once felt about me. It was cryptic messages and a loss of interaction. The people who knew addiction would notice my absence.
I notice my friend's absences. I check in on people I love and who were once my best friends. They go through periods of time where they are hiking, going to the beach for camp-fires, and talking about the magic of life. Then, I won't see them on my timeline for months and I will check in on them, only to notice they haven't posted for the last 60 days. It is sad, but this is how I usually know my friends are either 1) back in their addiction or 2) in rehab or in jail.
The longer I remain in recovery, the more I notice, the more I see. When you've been addicted yourself, you notice the signs of relapse in your friends. You are keenly adept at understanding what a message means and what someone is trying to signal. Sometimes, I know my friends have relapsed, yet they will post a picture on their timeline talking about how great they are and how well they are doing. This is their shame. This is the fact that they have relapsed and they just can't bear to disappoint again. They want to stop using. They want to remain in recovery. But, they don't know how.
Many of my friends have grown accustomed to being institutionalized. They don't know how to survive in the world on their own. They've spent so many of their years in rehab or in jail or in sober living homes that they feel out of place when it is time to move on to living independently. They also don't know how to function without drugs. They've sat in on relapse-prevention meetings and they've gone to 12 step meetings, but they are unwilling to fully listen. There is a part of them that thinks they can do it their own way. And no matter how many times life proves them differently, they can't stop. This is the rise and fall of addiction and recovery.
I don't know why one person is saved over another. I don't know why some people are celebrating years in sobriety, while another family is grieving the loss of their son or daughter. Addiction is ruthless. Our brains become hi-jacked and we cannot understand reality. We fear the consequences of our decisions. We can't face recovery because then we have to face our failures. We have to look pain in the eye and we have to walk through it. We can't do it alone.
The only guidance I have to the people who reach out to me and ask for help is to find treatment. There are people who can find recovery without treatment, but for those of us who have been heavily addicted and have hit rock bottom more times than we can count, we need additional support. We need a safe place to land.
It brings our families peace to know we are locked away. If we are in jail, our family can sleep at night. If we are in rehab, our families at least know we are alive. At some point in our recovery, we must learn how to function without drugs. We must learn how to live in the world without turning to a pill or a bottle or a syringe.
The one thing that all of us, the addicted and the not addicted, must come to understand is that there is always hope. No one is ever too lost to be saved. I have seen people I never thought would make it, thrive. We must hold on to hope. We must believe that a person can change. Because, a person can always change. Where there is breath, there is hope.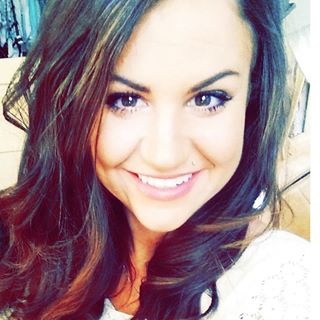 ABOUT LARA
Lara Frazier is a truth-teller, a sobriety warrior and a writer. She is a FIERCE believer in the power of owning our stories and is a strong advocate for addiction recovery. Lara shares a story of healing: in sobriety, through addiction, in life and love, and in all the other big huge moments of fear and magic that we rarely talk about, but we should. Find more of Lara's work on her website at www.larafrazier.com or follow her on Instagram @sillylara.