Loving Someone Who Is Addicted
It's hard to watch Calvin today. We were so in love at one point in our lives. I remember the first time I met him. He had the most handsome smile. He was sitting on the curb with a guitar in hand and belting out lyrics to one of his original songs. He loved The Pixies & Radiohead and found inspiration in their music.
Calvin didn't hide anything from me that day we met. He told me he was a recovering alcoholic and he was just now getting his life back on track. He told me his history of depression and the trauma's he had experienced in his early life. He didn't believe his family wanted him anymore and he had moved to L.A to get sober and start a new life.
We started dating and we had so much fun together. We would laugh and laugh and laugh. Calvin started working at a local restaurant in North Hollywood and playing small gigs at night. I was so proud of him. I would try to make it to every gig he had.
I was just coming into my own as well. I forgot to mention that I met Calvin outside of a recovery house that held 12 step meetings. So, I too, was recovering from addiction. But, I didn't think that we would become so self-destructive together. I never anticipated how difficult a relationship in early sobriety would be.
This was my first time out of rehab. However, I couldn't comprehend relapse. I wanted to remain clean. I knew what my life looked like before and I wanted this new life. I wanted this new life more than anything.
When Calvin relapsed, I was heartbroken. I was also angry. How dare he do this to me? I didn't truly understand how gripping and fierce addiction really is. I tried to spend time with Calvin to get him back on track. But, the more time I spent trying to help Calvin, the less time I had for my own recovery. I thought I was doing the right thing.
Calvin continued to relapse. And I continued to show up for him. I would bring him to hospital after hospital. I was so worried that he was going to die of alcohol poisoning. Eventually, Calvin had to start saying he was going to commit suicide in order to get the hospitals to admit him. He would end up in psych wards, going through detox. But, at least he was safe.
One time, Calvin borrowed my car. He had it because he was picking up some old moving boxes. We got into a fight on the phone and Calvin never returned my car. His cell phone didn't work either. He was missing for over 5 days. I was terrified. Did Calvin commit suicide? Where was Calvin? My purse was in the car too so I had no access to my wallet. I was worried he had stolen my credit cards, so I tracked my bank account and nothing was used.
Someone advised me to call the jails. I called them. Calvin wasn't there. I started calling the hospitals as well, but I couldn't find Calvin. Finally, I received a call from a number I didn't recognize and it was Calvin. He was admitted to a psych ward after being belligerent on a train. He had wounds on his arms because he had tried to cut into them.
Calvin was only getting worse, yet I always thought he could get better. I picked him up on his discharge date. I told him I couldn't do this anymore. We broke up. Calvin couldn't get sober and I would never get sober if I kept focusing on Calvin.
Calvin and I tried to remain friends. He called me every week. Sometimes, he sounded like he was doing really good. Other times, he would call me drunk and either a) cry or b) yell. His alcoholism made him believe that everything was someone else's fault. He would never take responsibility for his choices.
Unfortunately, Calvin continued to get worse. I know he ended up homeless. I have followed Calvin's journey through social media. At times, I will see pictures of him hiking or mountain biking with friends, with that beautiful smile on his face, and I will feel glad for him. I'll hope that he will finally get it this time. But Calvin hasn't gotten it yet. Recently, his pictures have been blurry and odd. He doesn't look good.
I'll see posts on his timeline from other friends who are looking for him. Calvin has gone missing. Help us find Calvin. I know the routine. I know the story. And yet, I still believe in Calvin and his ability to find recovery. I believe in Calvin because there is no other proof not to believe. I have had countless friends go through the same cycle: get clean, relapse, get clean, relapse. I, myself, found myself going through the same process as well.
There is always hope for people stuck in addiction. Here, at Clean Recovery, we have helped hundreds of families and their loved ones find recovery. We know the cycle of addiction and we know how to help people get clean. We will never lose hope and we hope you don't either.
If you loved someone who is stuck in the cycle of addiction, call Clean Recovery Centers today at 1.888.330.2532. We are here to help.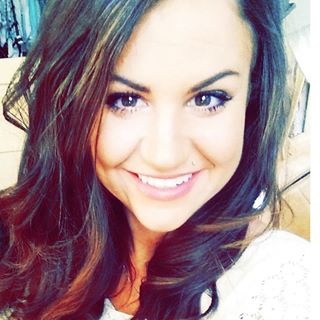 ABOUT LARA
Lara Frazier is a truth-teller, a sobriety warrior and a writer. She is a FIERCE believer in the power of owning our stories and is a strong advocate for addiction recovery. Lara shares a story of healing: in sobriety, through addiction, in life and love, and in all the other big huge moments of fear and magic that we rarely talk about, but we should. Find more of Lara's work on her website at www.larafrazier.com or follow her on Instagram @sillylara.