Isolation – The Impact on Addiction and Mental Health
The COVID-19 pandemic has resulted in much of the world being asked to isolate to varying degrees. In some countries and in states within the US, people are being asked not to leave their living space. A great portion of the world has shut down completely outside of essential services such as health care, groceries/food and gas stations.
While these are very challenging times for everyone, people with drug and alcohol addiction and mental health issues are likely suffering much more due to the very nature of their condition. For example, most 12 step meetings and addiction recovery/mental health support groups have been shut down. Many single practice therapists have also closed their doors in response to the pandemic.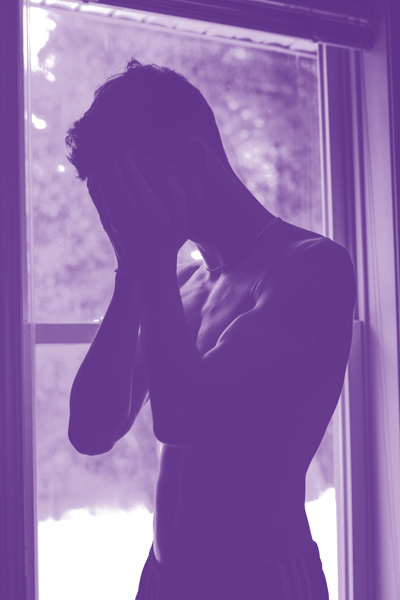 Addiction and a number of mental health conditions feed on isolation – everything gets worse! Many who rely on these meetings and support groups now have no place to go. While everyone isolates to a certain extent, people with these conditions are likely to isolate to a much greater extent.
Sense of doom
People in the throes of addiction or with mental problems experience tremendous emotional upheaval. The chemicals necessary for a person to feel "ok" are largely depleted. The person often feels an impending sense of doom. In the midst of a global pandemic such as COVID-19, that sense of doom is multiplied exponentially. Fear becomes the center of their universe.
Those addicted to substances isolate and use more and more of these substances to numb out these horrific feelings. They may isolate by themselves but often with a few other addicts doing the same thing in incredibly dangerous and unsanitary places. Those with other mental health issues may grow ever more fearful and isolate, as well. Such isolation leaves them alone with their already unhealthy thoughts, and these negative and even dangerous thoughts can be exacerbated greatly.
The question can be asked, why doesn't this global pandemic just wake these suffering people up and push them to seek the help they need? First, there are not many places for them to go at this time. Second, the exact opposite usually happens when these people are exposed to more stress – they run from the situation and isolate. The COVID-19 pandemic is an extremely stressful event.
Certainly, these people need to practice all that is being requested by the CDC. But, in their unwell states, this is virtually impossible. They may isolate greatly, but it is the wrong kind of isolation. In a state of dangerous impairment or detachment from reality, these individuals may find themselves unknowingly venturing into very high-risk areas, possibly being infected with this virus and then spreading it to all they come in contact with.
What is needed
For these suffering people what is required are reputable, well run treatment facilities that are following CDC guidelines as robustly as possible. In these environments they can get the help they need and break out of the "unhealthy" isolation they have put themselves in largely due to their mental conditions. If the person passes the necessary screenings and/or tests, they will likely be accepted into the program.
Here are things to look for when selecting a treatment facility for yourself or a loved one:
Expect pertinent CDC Prescreening questions.
Visitation is cancelled. If visitation is necessary, visitors are pre-screened.
Pertinent CDC COVID-19 information has been posted in the facility and on-line.
Staff have received information and training on COVID-19 preventative and containment measures.
Employees who have symptoms of acute respiratory illness are asked to stay home if they are sick.
Employees who are well but have a sick family member at home with COVID-19 must notify their supervisor immediately to determine the next steps.
Employees and clients should refrain from all forms of human interaction (social distancing) to the greatest extent possible.
All facilities and transportation are disinfected regularly.
Staff members and clients have their temperature taken daily and this is monitored.
Treatment centers that follow these measures will help mitigate the risks associated with COVID-19.
As we all know by now, a certain amount of isolation is required to combat COVID-19. For the person suffering with addiction or certain other mental health issues, it is imperative that it be the right kind of isolation and not the kind that is going to make them worse, not better.