How to Survive the Holidays with Addiction
The holidays can be an enjoyable time of the year for many, but for those battling addiction, this can be the most stressful season. Many fight anxieties that stem from personal experiences, family drama and social interactions involving substances that are demons personally. Getting a grip on how to handle the holidays with addiction is a must in the process to recovery. Here are some tips to handle the holidays and start 2019 fresh and sober.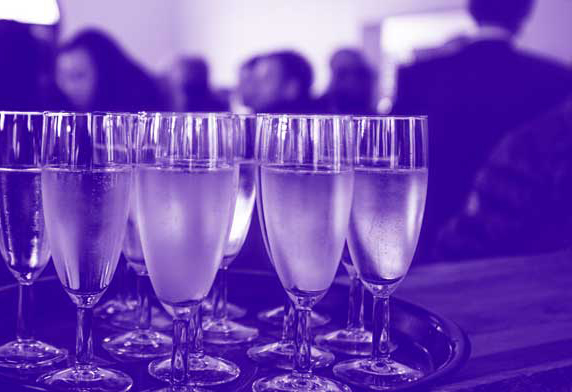 Have Sober Steps in Place
Develop a plan to protect your sobriety ahead of any holiday event and activity that could potentially trigger relapse to substance abuse. This may mean going to a Twelve Step meeting before or after the event, attending the festivities with your sponsor or a sober friend, or making sure you can leave the gathering at any time and are not dependent on someone else for transportation.
Know Your HALT Triggers
Addicts should know their triggers for relapse and how to manage them. The most common triggers correspond to the acronym HALT — when you feel hungry, angry, lonely, or tired.
Have Prepared Responses for Family
If you know that your family is going to be asking lots of uncomfortable questions, practice some appropriate answers and don't feel obligated to discuss any aspect of your recovery that you're not comfortable discussing. If your family is overly focused on achievement or likes to bring up stories from the past that are triggering or shameful, rehearse your reactions to them. Have a friend or significant someone who can help? Do a little role-play trying out different answers and see how they feel as you actually say them out loud.
Release your resentments.
Resentment has been described as allowing a person you dislike to live in your head, rent-free. Resentments that gain steam during the holidays can be disastrous for anyone, especially recovering people. Discuss this with support groups and friends to truly conquer these going forward.
Focus on Your Success
This might sound obvious, but many family members neglect to tend to themselves when loved ones are in crisis. We want to do all we can to help them through it, even if it means taking verbal abuse or having a blowup at a family gathering or celebration.
Reach Out to Your Support Groups
These friends, family members and fellow addicts are there for you to be able to talk yourself through situations such as these. Don't bottle up anxieties: confront head first.
Struggling? Clean Recovery Centers Can Help.
Clean Recovery Centers is a unique comprehensive treatment center for drug and alcohol abuse. We focus on providing a recovery that increases the well-being of the patient mentally and physically. Contact our team for more info regarding our programs.