How Do I Help My Child Who Is Addicted?
How do I help? What do I do? How do I stop their pain?
I never know the answer to these questions. I want to know the answer. I want to say "here is what my parents did in five easy steps and if you follow these steps, then your child will be free." But addiction can't be healed in five easy steps.
In treatment, we often talk about building individualized treatment plans. As if, we can build the perfect plan that will allow this human to recover. We can't. We can lay out the tools in front of a person, but if they don't choose to use those tools, we can't force them to. Recovery is a choice someone makes for themselves. They might enter treatment, kicking and screaming, not wanting to go through this process – and somewhere during their time in treatment, something clicks, and they end up maintaining their recovery for the long term.
We hear conflicting stories about how to help our loved ones. I am a strong believer in showing support and love and allowing our loved one to know we are still there. Why? Because this is what worked for me. However, you will also hear about enabling – that you must allow your loved one to face terrible consequences that will allow them to hit a rock bottom. Once they hit this bottom, they will realize they can't keep living in their addiction. The unfortunate part is that some people's rock bottoms are death. And then, all this time – you were not present for your loved one because you didn't want to enable – you lose, you grieve, and you regret.
I've hit so many rock bottoms I can't count them. I've faced some consequences that were pretty major for me: homelessness, living in my car, hunger/starvation, drug-induced psychosis, and multiple psych wards. Those bottoms didn't move me into recovery. I will tell you what did: consistent support from the people I pushed away.
However, I have a unique story. My parents had the means to get me into treatment and they did so willingly. They spent thousands of dollars on saving my life. And they wasted years of their lives worrying about me. What about people who don't have this type support? What about people who have used ALL their life savings on their child? Regardless of how big or small that amount was, they did what they could financially and emotionally to help. They are done. And they are tired.
I get these calls too. Mom's and dad's tell me they just can't do it anymore. They love their child with every ounce of them, but they recognize that they don't know this person who is addicted. This person lies, and cheats, and manipulates and consistently hurts them over and over again. What will it take? Will it take homelessness? Will it take repeated traumas to their child that occur when children live on the streets? We don't have the answer. We just don't. And I certainly don't either.
No one knows the correct course of action that is right for your child. No one. If someone claims, with certainty, that they can help your child recover and never use again, I would doubt that statement. Here are my recommendations and please remember, this is only one point of view.
Take care of yourself first. Do you know the phrase: you have to put your own oxygen mask on first, before you can help someone else? Well, you do. You can't fill from an empty cup. Please read books. Read articles. Visit blogs. Go see a therapist. Practice self-care. Love the ones who love you. Do the work to be present for yourself, so you can be present for others.
If you have the ability, please encourage your child to get treatment. Do your research. Do not just call a number listed on the internet or on Facebook or one you found on television. People will promise you that they will get your child into the very best treatment program. The unfortunate truth is that these call centers are often connected to programs that pay them to get clients. You have to be careful. Research, research, research.
If you do not have the means to get your child treatment – reach out to someone you trust and ask them what you can do. There are various programs across this country that will help people without resources. There might be a waiting list. But, there are programs that will help. Faith based programs, the Salvation Army, and other various outlets give away scholarships. Try 10000beds.org to apply for scholarships. Also, The Addict's Mom, works with organizations that donate scholarships. Contact them as well.
Work with an interventionist if your child is unwilling to get help. Many of them are well-versed in working with families and people who are addicted. They can guide you into a process that might allow your child to have a life of recovery.
Learn what enabling is and what enabling is not. If you are engaging in behavior that is enabling, you are shielding a person from experiencing the full impact and consequences of their behavior. Enabling allows someone to be irresponsible. My parents practiced not enabling by:
   Not allowing me to live with them if I was using
   Not giving me money no matter how much I begged
   Not bailing me out of homelessness if I was unwilling to get help.
Join support groups. If you have not tried Al-anon, please do. There are also support groups online. Find other people you can talk to who are going through the same thing for you.
Take care of yourself. Just a reminder.
Remind your child you love them. Tell your child you will be there for them when they are ready to accept help. If they ask for help, help them. If they do not ask for help, don't forget to remind them that they are loved.
If you have a child who is suffering from addiction, please reach out to us. We have counselors available who can talk with you and guide you through the process of helping your child.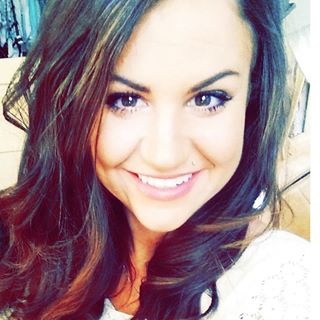 ABOUT LARA
Lara Frazier is a truth-teller, a sobriety warrior and a writer. She is a FIERCE believer in the power of owning our stories and is a strong advocate for addiction recovery. Lara shares a story of healing: in sobriety, through addiction, in life and love, and in all the other big huge moments of fear and magic that we rarely talk about, but we should. Find more of Lara's work on her website at www.larafrazier.com or follow her on Instagram @sillylara.