How Different is Life in Recovery?
People suffering from drug and alcohol addiction often ask, "How different will my life be in recovery?" If they stop using mind altering substances, they feel they will be bored. Many ask, "How will I ever enjoy concerts again? How will I enjoy sporting events? How will I ever have fun again?"
These questions baffle loved ones of the suffering individual. They have watched that person destroy their life while causing damage to the lives of all who care about them. How could a person who has caused such destruction continue to use the substances that largely got them into this mess? How could they see any "fun" in continuing that use?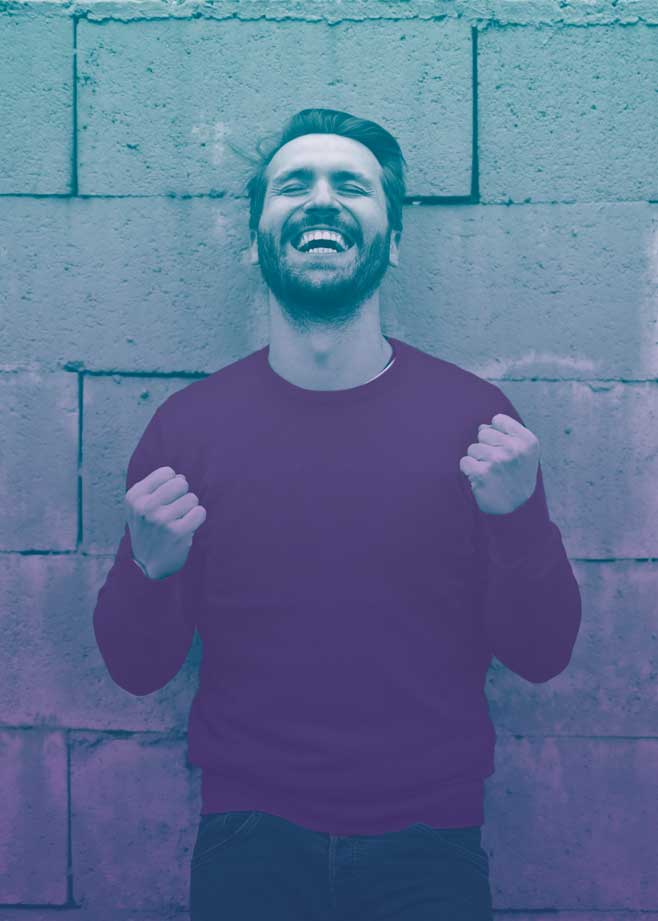 Big gains come gradually
The answer is simple. The person has the disease of addiction, their mind is completely scrambled, and they cannot differentiate true from false. Recovery involves a great deal of work to unscramble and reprogram the mind. The suffering addict then gradually gains the ability to tell the truth from the false and to live in reality.
To those suffering from addiction, continued use is the only way they can function. The only way they can experience any joy is with the same substances that are killing them. That "joy" is a chemically enhanced illusion, and its level and duration decrease quickly with continued use. For the suffering addict, there is no natural ability to "enjoy" things. It has largely been destroyed.
Here's the good news – through recovery the joy does come back. Often it comes back with more intensity than before their addiction. That was the case for me. From my earliest memories I was incapable of experiencing true joy. For most of my life I felt this way even though I mostly did not drink. Like many, I had a genetic predisposition for intense anxiety. When alcohol was introduced to my life, that became my "medicine" and source of artificial joy and release.
Hitting bottom
I stopped on my own for many years and was, again, incapable of experiencing true joy or happiness. Only when alcohol finally got me in my early 40's would I find the opportunity to understand what joy truly is. By hitting bottom, I surrendered myself to the recovery process, and it was the best thing that ever happened to me.
What can a person expect in recovery? I can speak from my own experience and also having witnessed hundreds of people go through the recovery process. It is much more enjoyable than most have ever dreamed. Everything is more fun! Concerts, sporting events, reading, making love, the taste of food, conversations, time alone – all more fun! And it's "real fun" not a chemically enhanced illusion.
Treasure the "moment"
Don't get me wrong, life will still have its up and downs. That's life. There can be no good without bad and vice versa. The difficult times in our lives can be used as learning experiences, providing contrast and allowing us to truly appreciate the happier times. In recovery, people learn to accept this as fact. They learn that all they truly have is this moment, and all they can really do is their best in this moment.
After all, it is impossible to live 10 minutes from now or 10 minutes ago. All we have is right now, and there is tremendous beauty in that. Those who have almost died from this disease and come back typically have a tremendous appreciation for the beauty, fragility and brevity of life.