Drug Addiction & Senior Citizens
Addiction in the elderly has increased substantially over the last several decades. According to data collected in 2014 by the Substance Abuse and Mental Health Services Administration, approximately 6,000,000 American adults over the age of 65 consumed alcohol on an average day.  Roughly 132,000 adults in the same age range use marijuana on a daily basis with even more abusing prescription medication.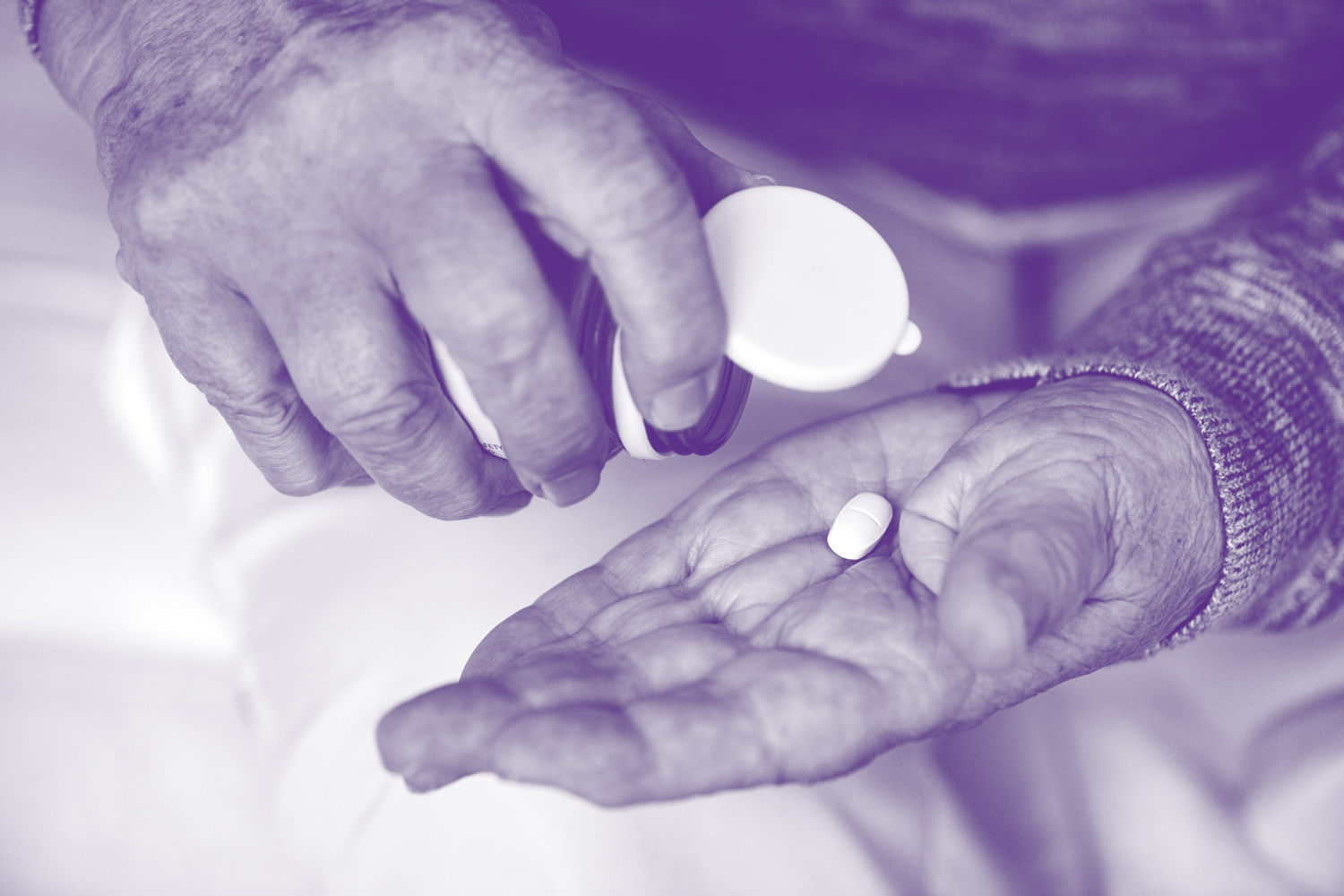 Unfortunately, addiction in this demographic is criminally underexamined, and it is paramount for anyone who works with or is close with an elderly citizen to know the signs of addiction. Elderly drug abuse is a serious problem in this country, so if you have any suspicions, then take action.
Causes of Addiction in Senior Citizens
Many people develop substance abuse problems early in life. They either become sober or pass away. However, there are several factors that correlate to senior citizen and substance abuse problems. These potential triggers include:
Physical or mental health decline, such as memory loss or depression
Family conflict
Difficulty sleeping
Placement in a nursing home
Financial stress
Death of a family member or close friend
Retirement
In these instances, the addiction becomes a coping mechanism. They may have successful avoiding alcohol and other drug problems the rest of their life, but new issues complicate matters.
Symptoms of Addiction in the Elderly
Elderly drug abuse may be hard to identify because the addict does not want to be caught. The senior citizen is more mature than a young person. Therefore, some common signs of addiction include losing touch with loved ones, alterations in sleeping habits, unexplained chronic pain and failing to maintain cleanliness. As soon as you see a correlation between the senior citizen and substance abuse, you need to take immediate action.
Risks of Elderly Substance Abuse
While substance abuse affects anyone badly, it can be particularly detrimental for the elderly. This demographic is far more susceptible to the deterioration caused by drugs and alcohol. Their ability to properly metabolize the drugs decreases, and they have far more brain sensitivity toward the illicit substances. One of the most dangerous substances for seniors is benzodiazepine. This is commonly prescribed to treat insomnia, pain or anxiety. Doctors tend to prescribe these drugs generously, and they are highly addictive.
Difficulties in Identifying Addiction in Seniors
The issue in identifying elderly drug abuse is that it often mimics the signs of other health problems, such as depression, dementia or diabetes. Therefore, doctors who treat seniors may see these symptoms but chalk it up to another condition. They may even say they are merely the symptoms of "getting older."
Having a Discussion
As the demographic of Americans over the age of 65 continues to increase, the risk of addiction only grows higher among the population. The combination of alcohol with prescription medication, herbal remedies and over-the-counter medications can have disastrous results. Thousands of seniors end up in the emergency room every year as a result of these combinations. It is becoming a serious public health crisis, and one that policymakers have failed to adequately address. There have been increasing demands for more facilities and treatment programs specifically designed for seniors. For the time being, if any seniors you know has a substance abuse problem, then you can enroll them in a recovery program posthaste.
Getting the Help They Need
Your loved ones do not have to spend the rest of their lives suffering from elderly drug abuse. You can have a frank discussion with them about seeking help with the aid of Clean Recovery Centers. Call us at your earliest convenience to learn more about our programs. With our help, people of all ages can get clean and live better lives.
Sources: