COVID-19 and Addiction – Preventing Relapse
The COVID-19 pandemic is proving to be a very challenging time, even more for those suffering from drug and alcohol addiction and other mental disorders. Addiction feeds on fear and uncertainty. For most of us, this is perhaps the most fearful or uncertain time we have experienced in our lives. Sadly, the current global environment is ripe for relapse for those in recovery from addiction.
With most of the world being advised to isolate and practice social distancing, most 12 step meetings and other support groups have been shut down that those in recovery attend regularly and those seeking help try to attend. This is creating a sense of despair, loneliness while greatly increasing fear for many of these people. When addicts in recovery experience these feelings, there is a significant tendency to relapse back into addiction and "medicate" these feelings. For those addicted to drugs and alcohol, this is the worst possible approach. What ensues is the inevitable slide back into addiction, which only ends in jails, institutions and death if not interrupted by some form of treatment.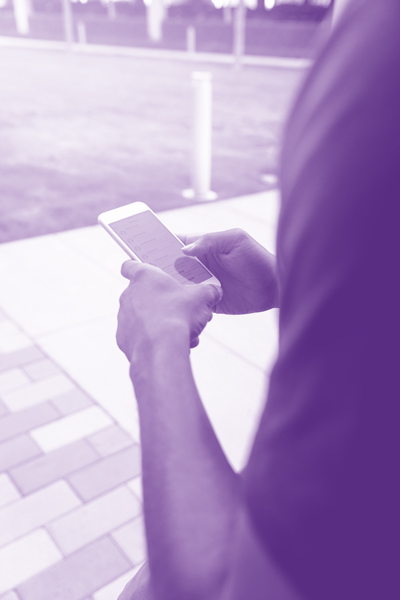 Not inevitable
We want people to realize that relapse in these trying times does not have to be an inevitable event. There are many things those in recovery from addiction can do to "stay on the beam." Now more than ever is the time for these people to "double down" with their recovery program efforts.
Daily recovery programs and practices often vary from person to person. Many start their days with prayer, meditation, reading spiritual and other recovery materials and exercising. We suggest people put more effort into these activities and really focus on what they are doing – in deeper prayer, longer or more intense medication, really trying to understand the meaning of what they are reading, perhaps taking an extra mile long walk or jog and always being careful to social distance.
Reach out
Those in recovery often have a sponsor or group of people in recovery they associate with. Call them and skype them more often. They may be feeling just as anxious and will likely welcome the additional interaction. Additionally, there are many 12 step and other recovery groups now online that people can attend. We suggest people attend these as often as they can. If the individual is a 12-step person, now may be a great time for them to go through that work from start to finish again. Reaching out to family and friends via phone or virtually is also a good idea. Times like these help us recognize what is important in life, and family is a top priority for most people.
When not practicing recovery principles and tasks, we suggest people in recovery try to do something enjoyable like reading a good book or watching an uplifting movie. Healthy hobbies are great. If the person has a hobby and can do it safely, by all means do it. Maybe the person has always wanted to learn to play a musical instrument. There are plenty of free online videos to help people do just that.
There are many other healthy things people in recovery can do to prevent relapse. These are just a few suggestions.
What happens if the person does relapse? They should try not to beat themselves up. That will only make it worse. We recommend they seek help as soon as possible so that the addiction does not get completely out of control. However, a significant number of well-run private treatment facilities and state funded facilities are filling up rapidly. This is certainly not the time to let addiction take over their life as it has previously. This is a time to be there for others – which is a tenant of most recovery programs, i.e., helping others.
Seek out a safe and reputable facility
When seeking help, we ask people to do the research. If private treatment centers are an option, find a place that's safe and reputable. If state funded facilities are the only option, call and try to get in as soon as possible. Well run treatment centers and government facilities will likely be following all CDC, WHO, local, state and federal COVID-19 guidelines and requirements, which should further ensure your safety.
We suggest people seeking treatment ask the treatment centers these questions to ensure these places are following these guidelines at a bare minimum:
Pertinent CDC Prescreening questions are being asked.
Visitation is cancelled. If visitation is necessary, visitors are pre-screened
Pertinent CDC COVID-19 information has been posted in the facility and on-line.
Staff have received information and training on COVID-19 preventative and containment measures.
Employees who have symptoms of acute respiratory illness are asked to stay home if they are sick.
Employees who are well but have a sick family member at home with COVID-19 should notify their supervisor immediately to determine the next steps.
Employees and clients should refrain from all forms of human interaction (social distancing) to the greatest extent possible.
All facilities and transportation are being disinfected regularly.
Staff members and clients have their temperature taken daily and this is monitored.
Remember, relapse is not inevitable. Doubling down on recovery efforts and helping others via phone and virtually can help considerably. If relapse does happen, there is no reason for the person to beat themselves up. That said, they should act quickly and do what is necessary to get the help they need.