Children Are Most Vulnerable
Addiction to drugs and alcohol is very destructive. Someone in active addiction has little if any control over what they say or do. Their mind is malfunctioning.
The areas of the brain responsible for judgment are largely blocked and primitive areas of the brain run the show. These areas of the brain equate using these substances with living and not using them with dying. Frequently, the result is a person will do and say virtually anything to keep using.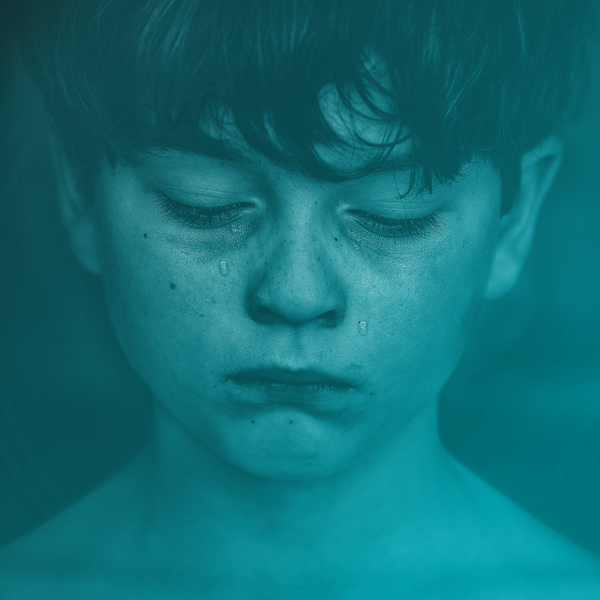 Children hurt most
Too often, children of the suffering loved one are hurt most. The mind of a child is quite underdeveloped. In fact, the prefrontal cortex, which is the area of the brain involving judgment, does not fully develop until age 21. Needless to say, children are not equipped mentally to deal with trauma, and in children trauma can have life-long affects. Many may even develop PTSD. Alcoholic parents may act in all sorts of harmful ways that greatly impact their children. They may lash out to their children verbally and physically.
The developing mind of the child is like a sponge. It absorbs everything good and bad. If a child is told by their parent that they are a loser, or useless or to blame for the parent's addiction, the child will often believe it. Most sober parents would never say such things to their children. However, this is quite common for parents who are active alcoholics or drug addicts.
Low self-esteem
It is also quite common, unfortunately, for children of addicts to experience or see physical violence. The parent in a drunken stupor may hit or beat their child. Or, the parent may hit or beat their spouse or whoever is nearby. Again, the child's mind is nowhere near equipped to handle any of this.
Children in such environments tend to develop low self-esteem, which is not surprising. Self-esteem grows in children by being taught to do and say the right thing. If children are not shown this by example through their parents, it is difficult for them to develop self-esteem. If parents demean or physically harm their children while in active addiction, this can cause irreparable harm to ca child's self-esteem.
Temporary remorse
When the parent or parents sober up, they are often remorseful and apologize to their children for the behavior, only to do it again the next day. This further confuses children and makes it very difficult for their developing brains to differentiate the truth from the false, good behavior from bad behavior.
Additionally, if a parent or parents have addiction, they may very well pass it on genetically to their children. We know that addiction is often hereditary. We also know it it is caused by environmental factors (i.e. growing up in a home where active addiction is present).
If one or both parents are addicts and continue in their active addiction while raising their children, there is a high probability that their children will develop the disease of addiction.
Education is key
We believe in addiction education. If more addicted parents could learn exactly how their addiction is impacting their children, we believe the parents would seek help, saving their children from a childhood rife with trauma and dismay.
Unfortunately, there is still a large degree of negative stigma towards addiction. Parents often try to hide their disease. Some hide it rather well for a time. That said, it is rarely possible to hide it from their children. Of all those that can be hurt by active addiction, children are perhaps the most vulnerable and the least equipped to deal with it.