Addiction: How Loved Ones (Unintentionally) Make it Worse
Drug and/or alcohol addiction tears families apart. Family members and loved ones of the suffering addict can be devastated by this disease.
To be brutally honest, the actions of someone in active addiction can be abhorrent, and loved ones are often crushed psychologically, spiritually and otherwise. They struggle with how to help the suffering loved one.
Since most people don't understand the disease of addiction, they have no clue how to handle someone with this chronic brain disorder. What can you do? What should you do?
By Kevin Gormley, Vice President, Clinical & Medical Operations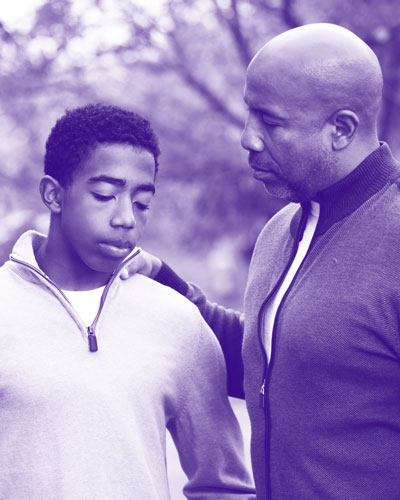 What to avoid
This is a very strange disease and taking extreme positions with your suffering loved one simply doesn't work. Too much done out of love or too much done out of resentment can be extremely detrimental.
Exactly what do we mean by this?
Families and loved ones often do things purely out of love that make the condition of the suffering addict much worse. The disease of addiction is very cunning, baffling and powerful. It feeds on the addict's ability to manipulate people and situations.
For example, showering money and gifts on the afflicted person to get them to stop does not work. People in active addiction have little choice but to spend that money or use whatever is handed them to get more of the substance or substances to which they are addicted.
Never enough
Addicts become incredibly effective manipulators, coming up with one story after another and one lie after another to goad the loved one into giving them more money and more stuff.
The result of this is very predictable –  the addict inevitably uses more of the substance each time. There is never enough. I have seen families bankrupted by this continuous feeding of the disease. The addict continues to get worse and ultimately winds up in jail, institutions or dies.
Something else that doesn't work is an approach of anger, resentment and scorn. Addicts actively in their disease have rock bottom self-esteem, a completely negative self-image and no hope. Piling on with name calling, excessive guilt, yelling and screaming will only make the situation worse.
High anxiety
The areas of the addict's brain responsible for sound decision-making are blocked. They have no coping skills whatsoever. They are full of fear and negativity. In fact, addiction thrives on negativity. When you scream and yell at the suffering addict, their already heightened anxiety goes through the roof.
Most will instantly look for more of the drug or drugs of their choice since that is their perceived "medicine." Their maladapted feelings and thoughts have now been compounded by people yelling and screaming at them.
That said, how should families and loved one's cope? I have found the best approach is to be down the middle. Kind and loving but direct.
Stepping away is an option
Make it clear to the suffering addict that if they are willing to get help, you will be there for them. If not, it is probably best to gently let them know you love them too much to enable them any further with their self-destruction.
Bottom line – You cannot be part of their lives until they are willing to get the help they so desperately need.