Addiction and the Ongoing COVID-19 Crisis
The world continues to be overwhelmed, agitated and extremely worried by COVID-19. In the US and around the world, many thought the virus had subsided. But it has not with many flare ups in this country and around the globe. This continues to be a troubling time, especially for those suffering from
drug and alcohol addiction
and other forms of mental illness.
People who suffer from addiction are restless, irritable and discontented. Continued drug use makes these feelings even worse. The highs become lower and the lows become unbearable. Soon, the drugs stop working and people use only to lessen the physical withdrawals which can be deadly. This is a very scary place to be for anyone suffering from addiction. They cannot imagine life with or without their substance of choice.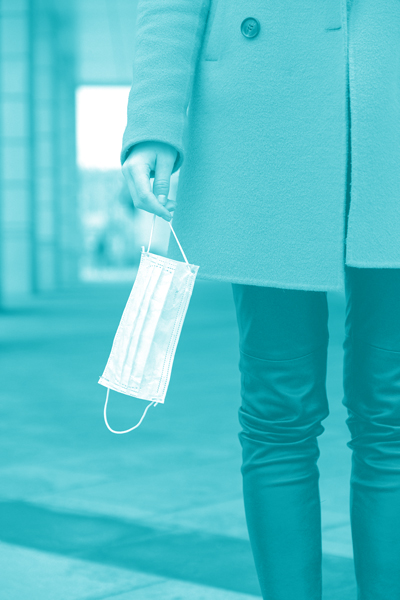 Addiction is exacerbated by stress. Those suffering from addiction have essentially no ability to live life on life's terms. To them, the world is cruel, unjust and lonely. The world looks like a living hell. As a result, we are seeing a significant increase in drug use, overdoses and relapses. Without help, the world is too much to handle for these people.
A vicious circle
One thing is certain about active addiction: Continued usage will only make things worse. The more the person uses, the more hopeless they feel. The more hopeless they feel, the more drugs they will use. This cycle of increased usage and hopelessness will continue to spiral downward until the person gets help, ends up in jail or in the hospital or dies from an overdose.
The family and friends of the addict are baffled. They are also depressed and anxious about the pandemic. They wonder how to pay their bills and why are they not drowning themselves in alcohol or consuming drugs to obliterate their negative feelings?
The answer to this question is simple. These people likely do not suffer from the disease of addiction. If the family is to help their suffering loved one, they should not try to rationalize the situation and drive themselves into further distress. Addiction is a very irrational disease. It tells the addict to use and carry on in abhorrent ways as if that is the only solution to their problems.
Super spreaders of the virus
At no time in recent history has it been more important for those in recovery to double down on their recovery efforts to ward off relapse. And at no time has it been more important for suffering addicts to get the help they need.
Not only is it important in terms of saving the suffering person's life. It is also critically important for saving other peoples' lives in a pandemic. Those in active addiction tend to put themselves in very unsavory environments. They are ripe for COVID-19. High or drunk the suffering addict sees no need for social distancing, washing their hands or overall hygiene. They become super spreaders of the virus at a time when we just can't have that happen.