Addiction and alcohol is an incredibly destructive disease, perhaps the most destructive. Those close to the addict are impacted as well as complete strangers. We have all heard stories of the driver who is drunk or high and piles into an oncoming vehicle, injuring or killing all on board.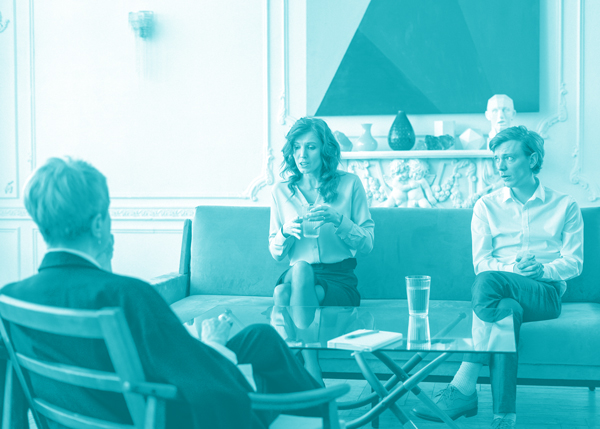 Needless to say, addiction can and does take a terrible toll on marriage. In fact, it is one of the leading causes of divorce. One or both spouses may be addicted, or children within the family may be addicted. In either case, the pressure put on the marriage by the addiction is usually more than the marriage can take.
"Living hell"
The behavior of someone in active addiction is very erratic – unkind words, deeds and often much worse. If one spouse in a marriage is addicted, the other spouse often goes through what they call a "living hell." In many cases, the non-addicted spouse becomes a punching bag, figuratively and often literally speaking for the addicted spouse.
The non-addicted spouse often finds themselves covering for their suffering spouse. This may include lying for them to preserve the family income, reputation and relationships with their children. Frequently, the addicted spouse has ruined the finances within the marriage and or family. Very few spouses can put up with this, and they should not have to.
Seek help
Although addiction within marriage often results in divorce, it does not have to. If the suffering spouse admits they have a problem, gets help and does everything required to recover and stay recovered, many marriages actually become better than they were prior to the addiction.
This is not to say that just because the suffering spouse gets well the marriage will be saved. In many instances, the damage done is too much for the other spouse, and they have to move on. In these cases, it is essential that the spouse in recovery learn to accept this fact and continue on their recovery work.
If both spouses are addicted and have children, the impact of their active addiction on the youngsters can be devastating in many ways.
Save the children
No marriage and family can function when both spouses are addicted to drugs or alcohol. To save the children from great harm, at least one parent must get into recovery. To save the marriage, or at least have a chance at a healthy marriage and happy family, both spouses must get well.
Also, addicted children in the family have a dramatic impact on their parent's marriage. Often spouses get into very heated fights with one another over their child's addiction. One spouse may blame the other and vice versa.
Many spouses get into intense arguments over the financial hardship that usually comes with having a child in active addiction. The healthcare and legal bills can skyrocket and devastate a family's finances as the suffering child goes in and out of hospitals, treatment centers and jails.
Constant worry
Parents of addicted children spend countless hours being worried sick. Spouses in such situations do not have the time for each other. This lack of intimacy plus the constant stress and worry often leads to the marriage falling apart.
As you can see, addiction to drugs or alcohol has a dramatic impact on the marriage whether one or both spouses have it or their children have it. In some cases, the entire nuclear family may be in addiction. If the marriage and family are to have any chance of happiness, the addiction needs to be addressed by all who have it or are impacted by it. If not addressed, the disease and the consequences only get worse.